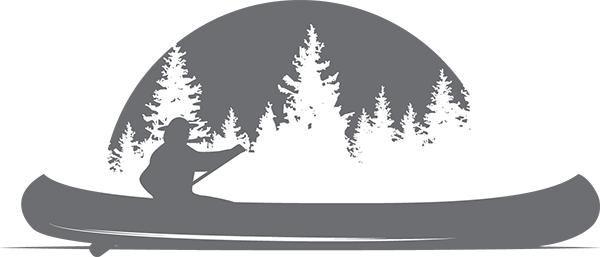 Paddling to Vermont's Wilgus State Park
Story and photos by Tara Schatz
The Connecticut River meanders for almost 200 miles from north to south along the entire border between Vermont and New Hampshire. It's a gentle river, beloved by paddlers of all abilities for its unspoiled shoreline, abundant wildlife, and ample public access points. The Connecticut River is best explored by a canoe or kayak, which will allow you to coast along the shore looking for critters, take in the stunning views of the surrounding hills, and cool off with a swim whenever the mood strikes.
If you don't have a canoe or kayak of your own or are new to paddling, a day trip on the Connecticut River with Great River Outfitters may be exactly what you've been looking for. Throw in a night or two under the stars at Wilgus State Park in Weathersfield for the ultimate Vermont summer weekend.
The ultimate Vermont summer weekend is exactly what we were looking for when we arranged for a 14-mile paddling trip on the Connecticut River with Great River Outfitters. This is a day trip, taking an estimated eight to ten hours to complete, and the best part? It starts and ends right at Wilgus State Park, where you can score a waterfront campsite for just $21.
Camping at Wilgus State Park
Wilgus State Park is the only Vermont State Park that is right on the Connecticut River, and every one of the 21 campsites has a lovely view. You can choose from 15 tent/RV sites, 6 lean-tos, or 4 camping cabins. Our favorite site is #16, but I think the secret is out because it's always booked when we try to reserve it.
There's a canoe/kayak launch within the park, WiFi at the contact station, and a mile-long nature trail across the road. You can rent canoes and kayaks at Wilgus State Park for a ½ or full day of paddling, or you can do what we did and embark on a full-day adventure, paddling from Sumner Falls in Hartland, Vermont, to our campground at Wilgus State Park.
Paddling the Connecticut River
Craig and Nicki from Great River Outfitters picked us up at Wilgus State Park at 9 am on a sunny Friday morning in July. My husband, Eric, and I were the only ones taking advantage of the shuttle that day, but it's a service they offer to campers on Wednesdays, Fridays, and Saturdays.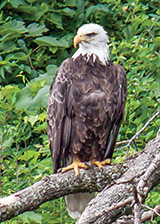 We made our way north to Great River Outfitters in Windsor, Vermont, where we swapped Craig's Subaru for a van and a trailer full of boats. While we waited for a few more paddlers, we had a chance to explore the Great River Outfitters shop, which featured a cool mix of hiking and paddling gear, local products, and unique gifts.
As the room began to fill with people, Craig sat us down and gave us the low down on paddling the Connecticut River. He explained how to follow the channel and keep the boat in the deepest part of the river, where to spot wildlife, how high and fast the water was moving, and any weather precautions for the day. After our briefing, we loaded into the van. Eric and I were joined by a few more adventurers, including a feisty, kayaking dog named Baxter.
The Great River Outfitter van transported us, along with our boats, to Sumner Falls in Hartland, Vermont, and within minutes we were in the water. Eric and I chose a canoe for our trip, so we could paddle together and carry a picnic and some photography gear. Single and tandem kayaks are also available.
The first five miles of our paddle was definitely the most scenic. We weren't sure how long it would take to paddle 14 miles so we didn't give this section the attention it deserved. My first tip for you is to enjoy this part of the river. You can easily paddle 14 miles in a day, even at a leisurely pace with stops for picnicking and swimming, so take your time!
We spotted all kinds of birds from our canoe, including common mergansers and black ducks with babies, two bald eagles, and dozens of kingfishers. Mt. Ascutney played hide and seek with us throughout our journey, making an appearance as we rounded a bend in the river, and then hiding behind the clouds when I pulled out my camera. Such is life.
The Cornish-Windsor Covered Bridge
Aside from the majestic bald eagles and the beautiful swimming spots, one of the highlights of our Connecticut River trip was paddling under and around the Cornish-Windsor Covered Bridge (or Windsor-Cornish Bridge depending on who you talk to).
At 449.5' long, the Cornish-Windsor Bridge is the longest wooden covered bridge in Vermont and the longest two-span covered bridge in the world. New Hampshire actually owns the bridge, along with every other bridge connecting it with Vermont. In fact, New Hampshire owns the whole Connecticut River, all the way to the low-water mark on the western bank of Vermont.
And Back to Wilgus State Park!
Just a few hours after passing under the Cornish-Windsor Covered Bridge, we were back at our waterfront campsite enjoying a cold beer and a camp-cooked meal. Craig came with the van and trailer to pick up the boats, and we fell asleep blissfully tired under the light of a million stars.
Planning a Connecticut River Float Trip with Great River Outfitters
Great River Outfitters is a full-service outfitter based in Windsor, Vermont. They offer a variety of outdoor adventures for all ages and abilities. Whether you're looking for a mellow float trip on a raft, tube, canoe, or kayak, an outdoor leadership or survival course, or a dog-sledding adventure in the winter, Great River Outfitters has you covered.
Wilgus State Park has partnered with Great River Outfitters to offer paddling trips down this beautiful stretch of the Connecticut River. The beauty of these trips is that the folks from Great River Outfitters will pick you up at the park in the morning, outfit you with boats, paddles, and PDFs, and transport you to the river launch. All you have to do is float down the river to your campground.
There are two trips available to campers at the park. The first is a 10-mile trip that begins at the Path of Life Gardens in Windsor and ends at Wilgus State Park. This is a 10-mile trip, which should take a leisurely 6 to 8 hours to complete. The second trip, and the one we loved, starts in Sumner Falls for a 14-mile paddle back to the campground. The estimate for this trip is 8 to 10 hours, but we completed it in 7 without rushing.
Tara Schatz is a freelance writer and photographer with a passion for outdoor adventures. She currently blogs at Back Road Ramblers, where she shares travel tips, adventure destinations, and family vacation ideas for the wanderer in everyone. Her goal is to help people connect with the world and each other by encouraging them to embark on journeys big and small.
Want to plan your own float trip down this beautiful stretch of the Connecticut River? Here are some tips to make it happen.

Reserve your campsite. Wilgus State Park has a pretty small campground. Make your reservations early to ensure you get a spot. Wilgus State Park is open from the end of April until Columbus Day weekend.

Book your trip. The shuttle service to Great River Outfitters runs on Wednesdays, Fridays, and Saturdays, departing at 9 a.m. You have to reserve a spot at the ranger station by 5 p.m. the day before your trip.

Food: Packs snacks, a full picnic, or enjoy a meal and a beer at Harpoon Brewery in Artisans Park.

Essentials for a summer float trip: Sunglasses, sunblock, swimsuit, towel, hat, water shoes or sandals, cell phone, and a camera. Pack all the above in a dry sack. You can buy a dry sack at the Great River Outfitters store. If you're bringing a picnic (or lots of gear), consider renting a canoe, which holds more stuff.

BYOB. Traveling with your own canoe or kayak? You can still take advantage of the shuttle service if you bring your own boat.
Icons Image Credit: Getty Images, Dmytro Vyshnevskyi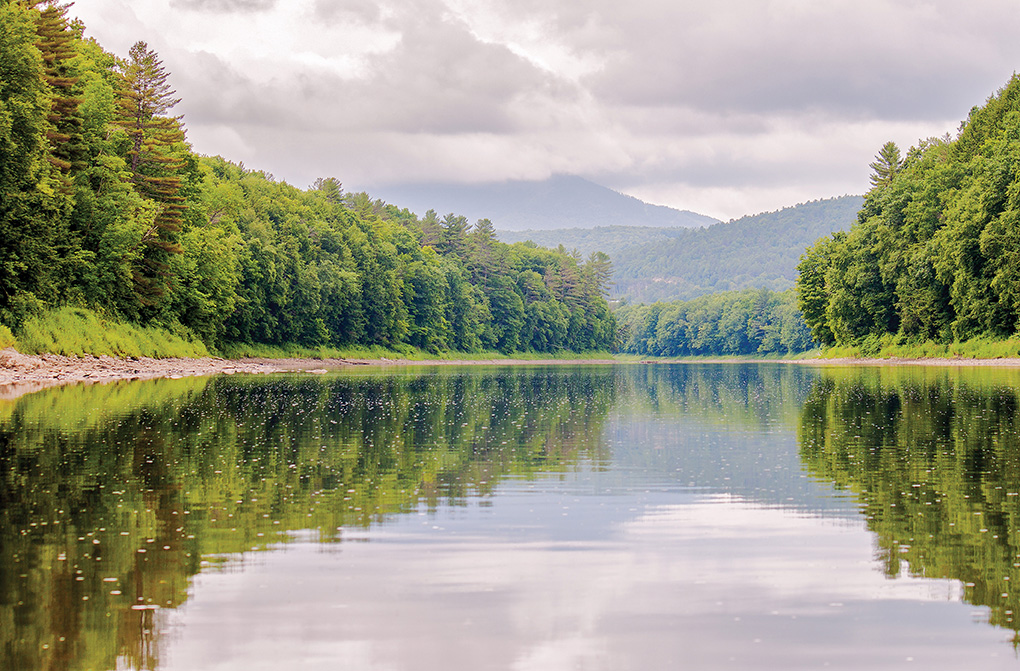 Subscribe Today